In July, Clwstwr brought together academics from across Cardiff's three universities to share insight into the programme's research ambitions. The event was led by Clwstwr Management team member and Co-Investigator, Professor Ruth McElroy. Here, she shares her thoughts on Clwstwr's first academic gathering.
On a warm sunny day in the Old Library's Milk and Sugar, Professor Justin Lewis and I introduced more than 50 colleagues to Clwstwr, our collaborative ethos and our ambitions to help take Cardiff from strength to leadership in the screen sector.
Maybe it was the sun that put us all in such a good mood, but there was a tangible spirit of generosity and a willingness to share ideas across the usual disciplinary and institutional boundaries that so often keep us apart.
It may seem crazy, but for most of us in the room, this was the first time we had met. My order of play was 'no silos and no sitting next to your mates' – we're breaking out and making a difference.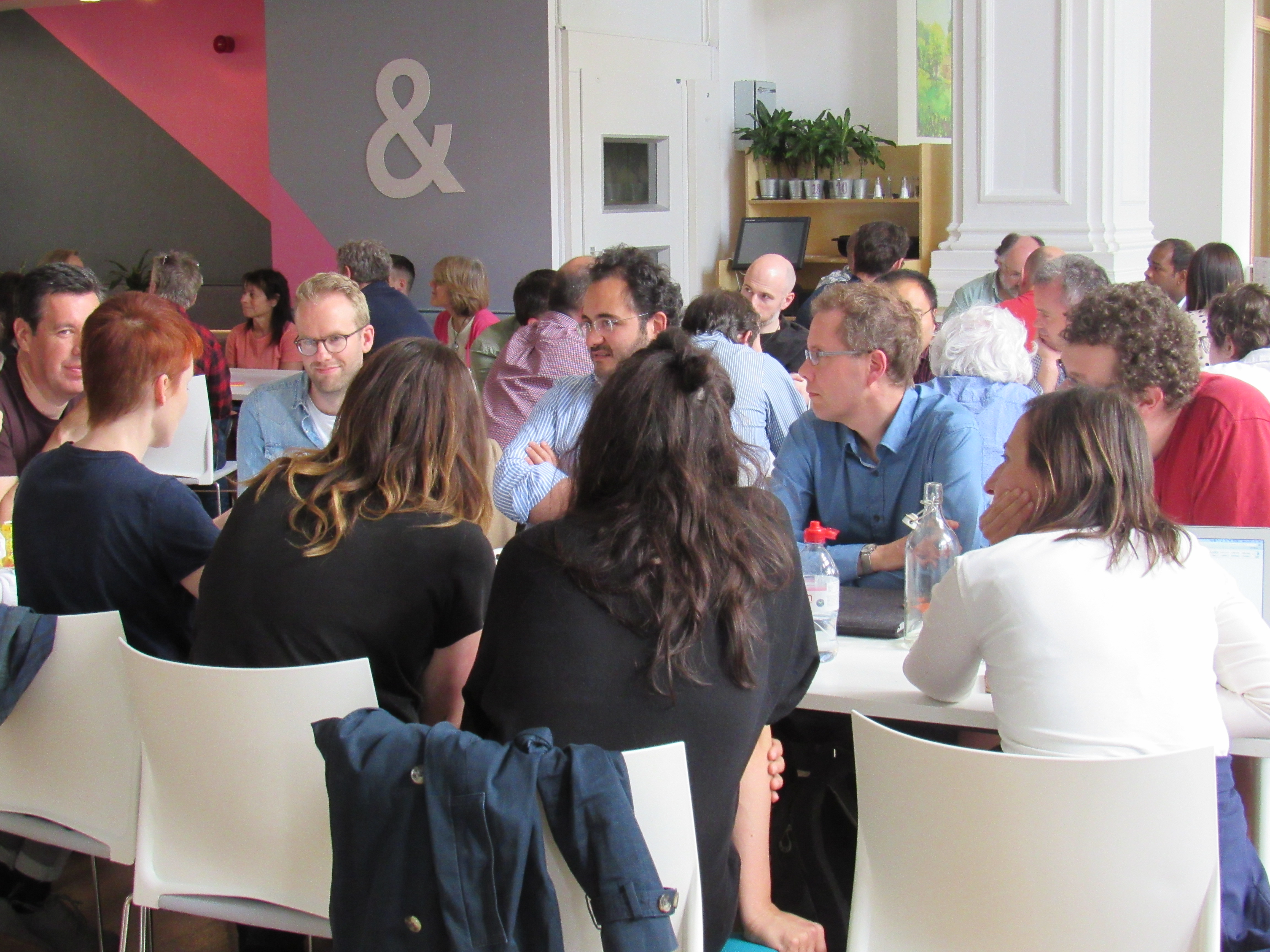 Ranging from population mathematicians and clinical health researchers to creative writers and games designers, everyone was eager to learn more about how to engage in Clwstwr's research and development programme. It was an inspiring and humbling mix of really smart people with the ability to design, think and deliver new knowledge.
When Clwstwr pitched to the Arts and Humanities Research Council, we made clear our ambition to develop the research and development (R&D) infrastructure in this part of the world. This means joining up the rich, multidisciplinary research expertise of our universities with creative businesses in our region.
We know we are not starting from scratch. Many of those present shared inspiring examples of collaboration with industry, arts and policy makers. Several of these collaborations stretch across the globe with international links being one of the main features of our shared academic networks. Language skills also loomed large with more than a dozen languages listed in people's skills and aptitudes.
Accessing expertise from within universities isn't always as straightforward as it might be. Nor is it always easy for academics – whose first priority is teaching undergraduate students – to build relationships beyond higher education. There can be scepticism on both sides and false assumptions made about what the other knows, wants, and can offer.
However, it was optimism and passion that won the day with all those present expressing an interest in working with us to offer their expertise to our projects and to the wider R&D ecology that Clwstwr is building. Out of this fulcrum of critical thinking and enthusiasm only good things can come.
If you are a researcher at Cardiff University, University of South Wales or Cardiff Metropolitan University and would like to express an interest in being involved in Clwstwr, please email us and we can provide more information.