Clwstwr is an ambitious five-year programme to create new products, services and experiences for screen. 
Clwstwr will build on South Wales' success in making creative content by putting research and development (R&D) at the core of production.
We want to create a culture of innovation in the cluster which will move the screen sector from a position of strength to one of leadership, internationally.
If the screen sector in Cardiff is to grow sustainably and compete internationally, it needs to become a home for innovation in: creative production, digital technologies, business models and screen infrastructure.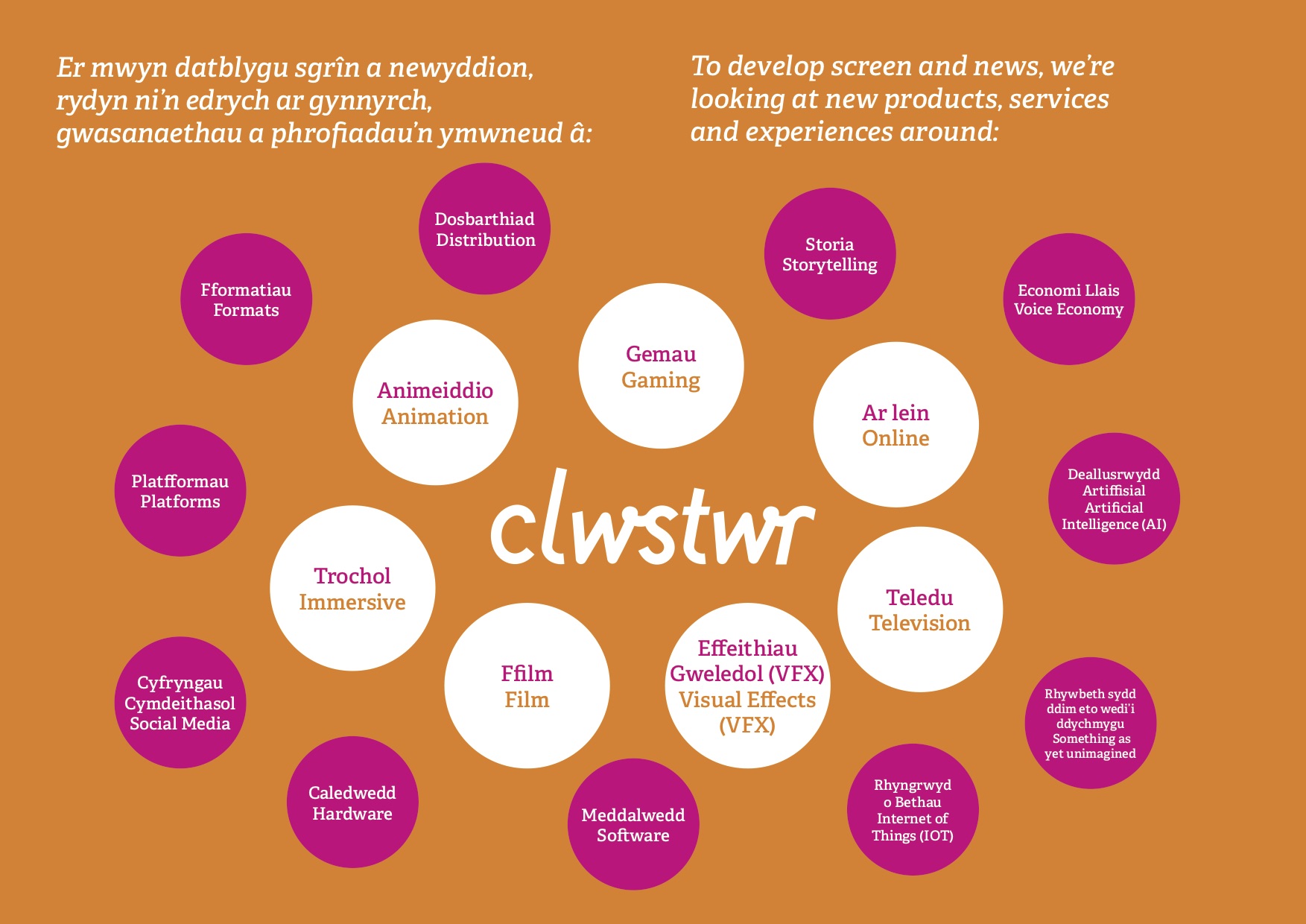 Clwstwr is for screen industry businesses, organisations and professionals, related supply chains, as well as the wider regional creative economy. It will create a platform for independent companies, SMEs, micro-businesses and freelancers to compete with global, highly integrated media companies.