The full Clwstwr delivery team is now in place at its new office at Cardiff's City Hall. 
Clwstwr Director Professor Justin Lewis said: "We are delighted to be basing Clwstwr in this iconic location.
"This civic building has played host to much creative activity across the decades; from BBC National Orchestra of Wales being based in the Assembly Rooms in 1928 to Time Flies bringing house music DJs to City Hall in the 1990s. And who could forget City of the Unexpected turning City Hall into a chocolate factory in 2016?  
"The Clwstwr team is very much looking forward to putting innovation at the heart of City Hall."
Councillor Huw Thomas, Leader of Cardiff Council said: "Clwstwr is such an important vote of confidence in the creative industries in Cardiff. To have you in this brilliant building is really great to see.
"I hope that this becomes a focal point of creative innovation in the city."
Councillor Huw Thomas
Former BT Director for Wales Ann Beynon OBE has been elected as the Chair of Clwstwr.
Ann is currently a Non-Executive Director of Hafren Dyfrdwy a wholly owned subsidiary of Severn Trent Water plc. She is also a Non-Executive Director of FUWIS (the Farmers Union of Wales Insurance Services) and is a member of the CBI Council for Wales and is its representative on the SE Wales Business Council.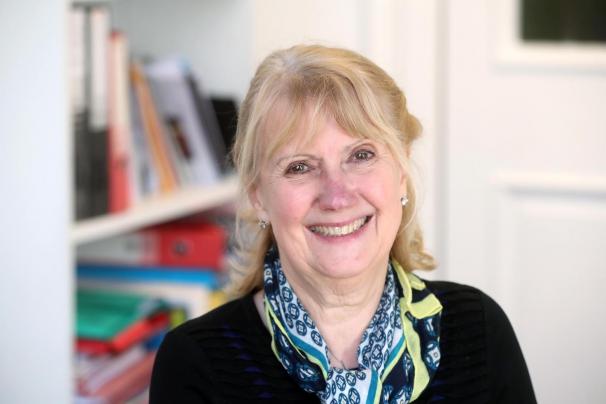 Ann said: "I am delighted to have been asked to Chair Clwstwr which has huge potential to do great things. For me it is a nice mix of creative and commercial, grounded in Wales but with a global perspective, practical but aspirational."
Sally Griffith, former Director of Anim18: A Celebration of British Animation, joins the team as a Clwstwr Producer along with Greg Mothersale, Adam Partridge and Gavin Johnson.
Sally said: "Being part of Clwstwr is an exciting place to be. In my first month I've met people from across all areas of the creative sector in Cardiff. It's inspiring to be working within a vibrant and diverse ecosystem which is full of potential and ideas, and to be in a position to offer the time and support needed to help develop some of that thinking.
"I love that Clwstwr is bringing together experts from across the spectrum of film, television, news and research, all working together to create something brilliant. Being part of a bigger family in the AHRC Creative Clusters programme is a unique moment for the Wales screen sector to collectively share our expertise and learn from partners across the UK."