There has been overwhelming interest in our brand-new programme for innovation in the South Wales screen and news sectors with 134 Expressions of Interest (EOIs) for funding in our first public call. 
Clwstwr EOIs requested funding for Research and Development (R&D) totalling £8million. This clearly demonstrates the need for funding innovation and R&D in the cluster.
Almost 90% of applicants had engaged directly with Clwstwr by attending one of the nine events held across March and April by the team or meeting with a Clwstwr Producer to discuss their idea. During the EOI period (19 March to 18 April) Adam, Gavin, Greg and Sally had more than 70 one-to-one meetings with interested participants.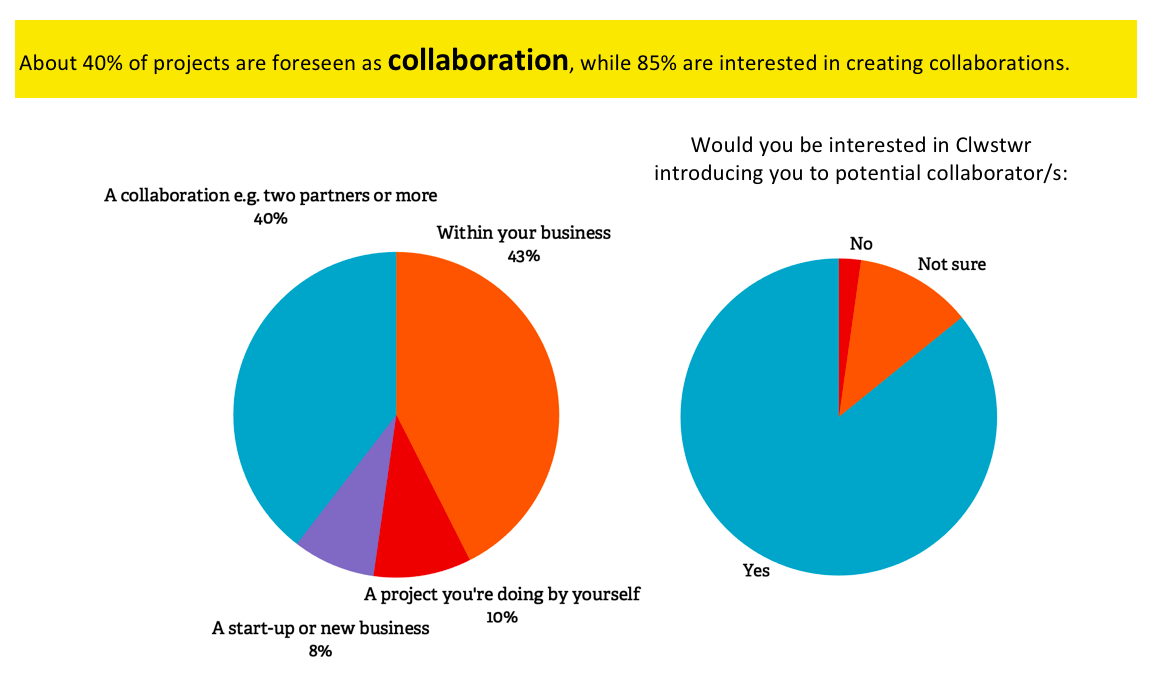 Our data shows that the majority of applications came from private limited companies (63%) followed by not for profit (16%), freelancers (13%) or sole traders (4%). While bids were concentrated in the Cardiff region, they came from all over Wales.
A key aim for the Clwstwr programme is to unlock innovation through collaborations and so we were delighted to see that around 40% of EOIs were collaborative proposals. 
Director of Clwstwr, Professor Justin Lewis, said: "It's great to see such a high level of engagement  - it confirms the potential for South Wales to become a leading centre in media innovation. There are so many great ideas out there, and we're excited to play our part in helping to make them happen".
Full applications opened in May and following thorough review, funding decisions have been made by Clwstwr's Management Team and approved by Clwstwr's Finance Committee and Chair. The first funded Clwstwr cohort will be announced in September.  
Want to get the latest updates from Clwstwr on innovation, R&D and how to get involved with the programme? Join our mailing list here.