The current global pandemic has had a profound effect on many of the ways in which we live and work. 'Business as usual' simply does not exist and as a result there have been a multitude of innovations globally in order to develop and deliver new ways of working across all sectors.
With regular production activity grounding to a halt during lockdown and content consumption at an all-time high, how have broadcasters responded?
We have seen examples of broadcasters across the world adapting, pivoting and continually developing new ways of working to adapt to life in lockdown and now the "new normal".
Here we learn how Welsh language channel S4C have responded and in particular about their approach to championing remote working, developing rapid commissions and producing from a distance.
Remote working 
S4C was already accustomed to online and flexible working with staff based across three locations and as a result many S4C employees were already working remotely or from more than one office. Consquently, adapting to working from home during lockdown was less of a shock to the business and the teams within S4C, allowing them to hit the ground running.
"We had a full 'stress test' of our system on Friday 13 March" explained Chief Operating Officer Elin Morris. "Whilst we're used to various members of staff accessing our servers remotely, we wanted to see what would happen if everyone did so at once. Our IT department set up a second VPN (Virtual Private Network) connection as resilience, and everything went smoothly. When the lockdown came the change was reasonably straightforward."
Despite this, like many other channels and broadcasters they've faced some significant challenges with regards to scheduling, programming and commissioning.  
Commissioning during COVID-19
Due to many planned events, including sport, being cancelled or postponed and other productions halted due to COVID-19, S4C has had to reimagine its schedule. In response, and in support of the creative sector, S4C have launched two rapid commissioning rounds which saw new programming, including a drama Cyswllt (mewn Covid) in the schedule from the end of April.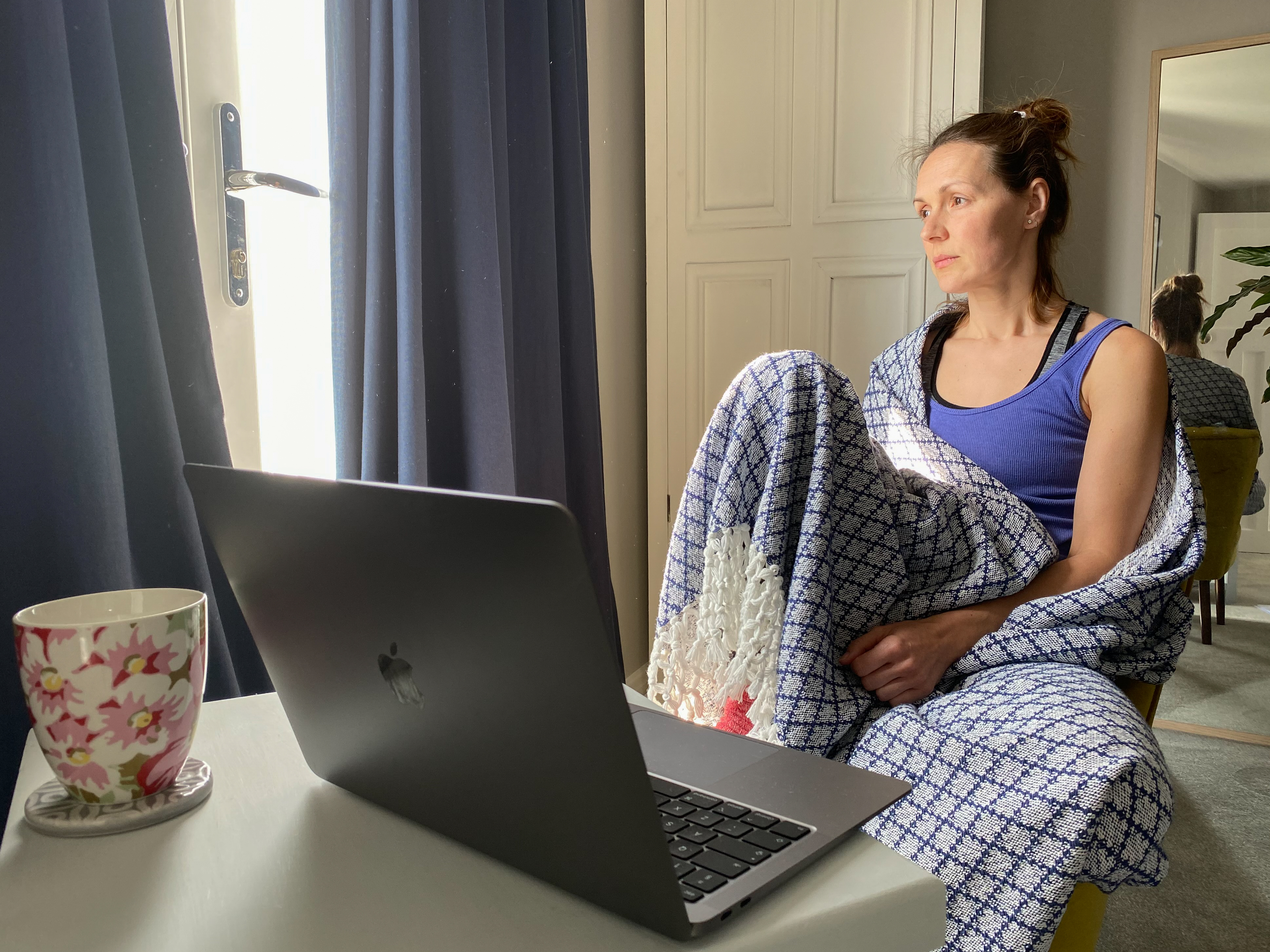 Cyswllt (mewn Covid)
Amanda Rees, S4C's Director of Content, said: "It has been a significant challenge to keep a full schedule on screen as series and events that are the cornerstones of the schedule fail to deliver during this time for obvious reasons.
"The loss of hours of soap, drama, sports and events has left holes in the schedule to fill. Now viewers will be able to enjoy a wide variety of programmes that respond to the situation of Coronavirus.
"We are very grateful to the production companies who have shown tremendous ingenuity in responding to our call, with the intention of turning creative ideas into relevant and quality content, within an extremely tight timescale."
The rapid commissioning round has shifted gears to focus on topical content that will resonate with audiences during lockdown. With over a hundred ideas received from production companies across Wales within a few days of the call out the commissioned content includes Priodas Dan Glo from production company Boom Cymru that will look at a wedding organised during lockdown and Cyswllt (mewn Covid) a drama by Vox Pictures who also produce Un Bore Mercher/ Keeping Faith. This three-part play reflects life during a lockdown period of over three weeks and discussed the loneliness and hope of this strange time as each generation is affected. All episodes of Cyswllt (mewn Covid) are available to watch on S4C clic.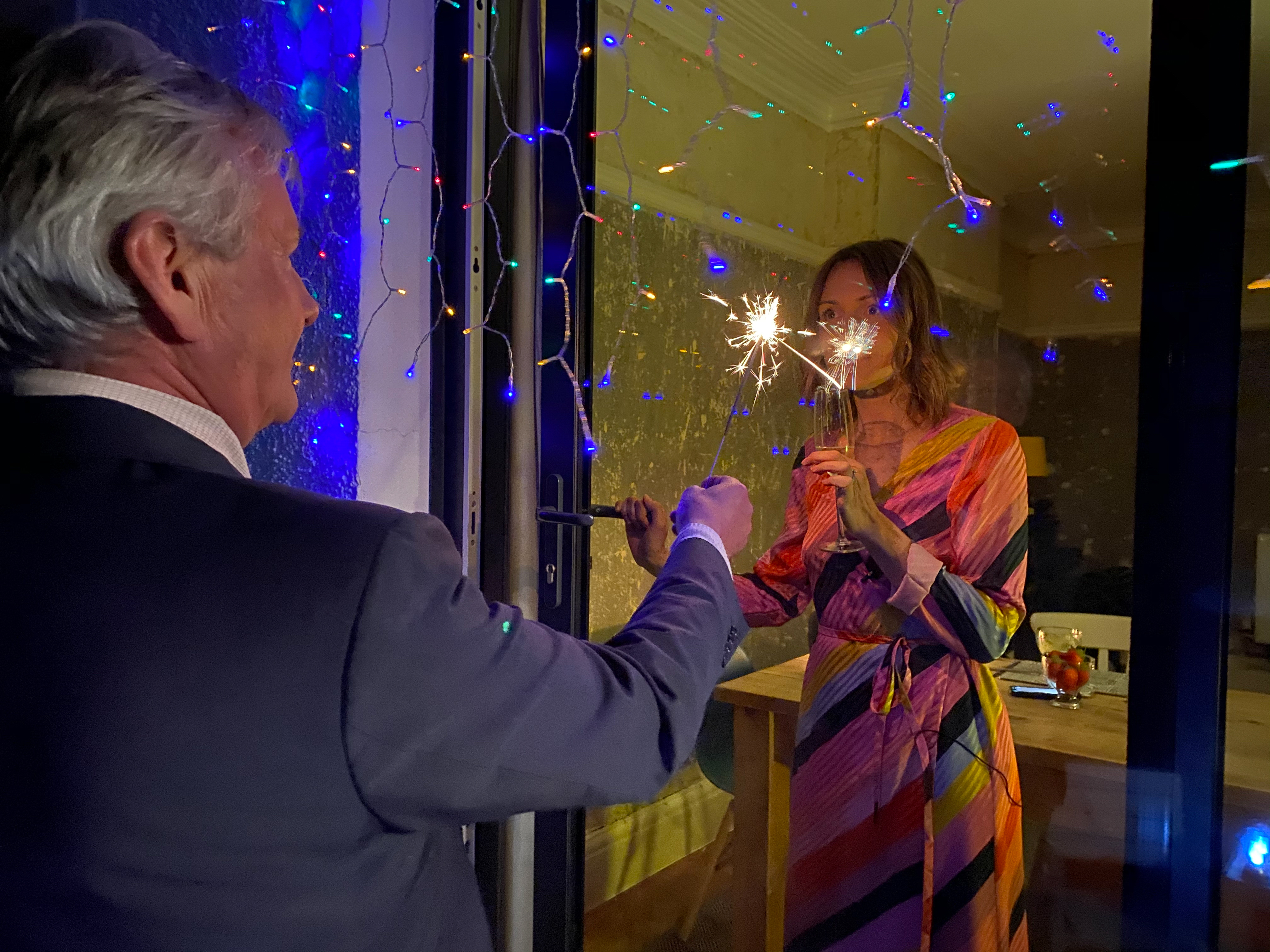 Cyswllt (mewn Covid) 
Innovating production 
Ensuring audiences remain educated and informed during lockdown has been a driving force for many production companies creating content for S4C. One of S4C's biggest examples of producing during a pandemic is S4C's fitness programme, FfITCymru. Despite having started production before lockdown, production company Cwmni Da adapted both the production process and the programme structure and content and produced the whole series from a distance in a matter of weeks.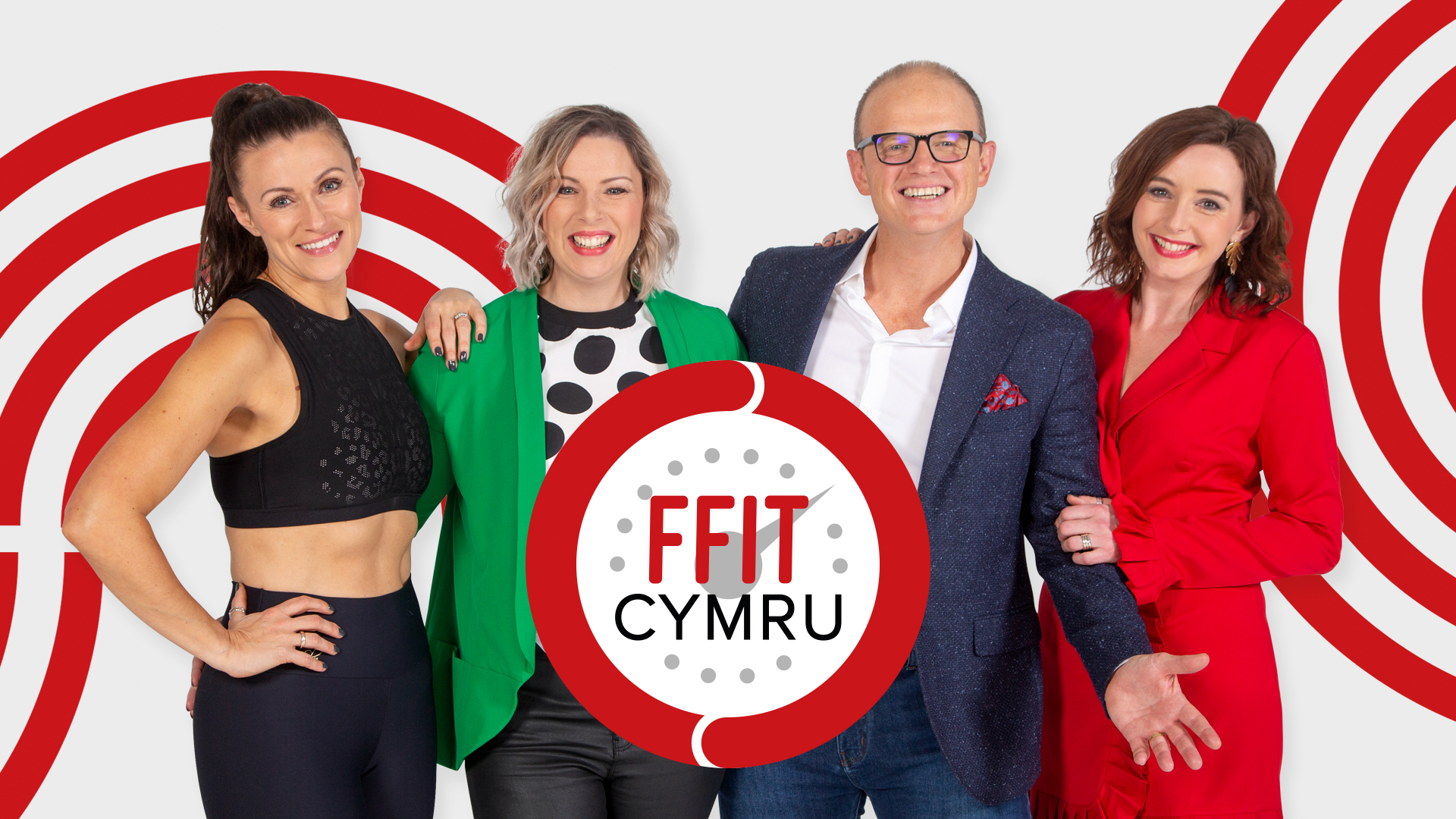 Ffit Cymru
The show focused on individuals getting in shape, with the help of a team of professionals – a fitness instructor, a dietician and a mental health professional to aid in wellbeing. The relevant nature of the show, during a time in which everyone is trying to stay in shape and maintain wellbeing within their four walls, has meant that their format works. How have they done it?
Firstly, by "tech-ing up" and upskilling: each cast member was given an iPhone 7 on which to record their content and sent tutorials on how best to film their contribution, including guidance on lighting.
And secondly, through good communication: the show was kept on track by regular communication, managed by the Producer.
As Director of Content for Cwmni Da, Llion Iwan, told Broadcast magazine: "The access you get to people's lives is amazing. People talk far more openly in front of their wife or brother than in a studio yet you're still not losing the quality of the pictures.
"It was all filmed in a couple of weeks, which is something we've never done before. The production crew coped exceptionally well with a totally new experience, working from home, often with a child or partner."
S4C has kept in close contact with the sector throughout the crisis period. A virtual meeting was held in April with nearly 100 producers dialling in to hear Director of Content Amanda Rees announce the rapid commissioning round along with a second meeting at the beginning of June.
The broadcaster has been vocal in drawing attention to the needs of companies and freelancers during the COVID-19 pandemic liaising with both TAC (the trade body for Wales based production companies) and unions BECTU and Equity. Chief Executive Owen Evans attends a weekly Skype call with the DCMS along with the other UK broadcasters, as well as a regular call with Welsh Government to discuss the creative industries in Wales.
As the situation has stabilised S4C is concentrating on the next phase as COO Elin Morris explained: "We now have a stable operating structure but need to prepare for whatever a limited relaxation of the lockdown arrangements brings. Our priorities are the wellbeing of our staff, the safeguarding of our transmission operation and then allowing increased original production in a safe way. We will take developments one step at a time.
"We are keen to move back to increased original production but not at the cost of putting producers or the public at risk. Our producers have found amazing and innovative ways of creating television over the past few weeks. I'm sure this innovation will continue."
The response to this quick innovation on S4C's part has been praised by viewers online with many grateful for the quick turn-around and commitment to entertaining audiences during a very challenging time. 
S4C has also recently launched a new skill for Amazon Alexa called Welsh Language Podcasts that allows people to search for specific content through the medium of Welsh.
To see more of S4C's COVID-19 content, visit Clic and take a look at their online content.