Peter Rogers, managing director of Bait Studio, shares his Clwstwr experience.
Bait Studio is a boutique visual effects and motion design studio based in Cardiff Bay. The team of 10 work on VFX and motion design for TV, films, title sequences, advertising, music videos and more.
Our Clwstwr project was to find ways we can work remotely and collaboratively
We knew that studios need to be able to have a virtual team working across multiple sites to futureproof what they do. Also, from our own experience in balancing motion design and visual effects, we knew there needed to be ways for the two departments to slot together more easily. They work slightly differently and use different software, so we wanted to figure out processes or a platform that could put everything in one place to be accessed remotely.
We'd spent a couple of years trying to find a better way to work
We tried dropping bits of software and adding others, but it was just adding different things that work in isolation. We couldn't quite work out the best solution, and we never really had the time to stop; we were always working. We kept chipping away at it as a side project but every time we came back to it things had changed, so we never made great progress. We needed to get out of the habit of only doing things that benefit our clients, and start doing things that benefit the bigger business longer term. 
Clwstwr funding gave us the space to go,
This is an important thing to do, and with funding we won't have to take a financial hit to do it; we can actually dedicate some time.
We applied for funding to build a program, but were advised to scale back
Our project ended up being a feasibility study to look into what would be possible. At the time, we were gutted; we wanted to hit the ground running. In hindsight, I'm actually pleased. If we'd have gone straight into building the full platform, we would have made what we thought was the right solution, which wasn't necessarily what we needed. 
The feasibility study worked out if it was best to build something new, combine what we've already got and build off the back of it or tinker with what we have.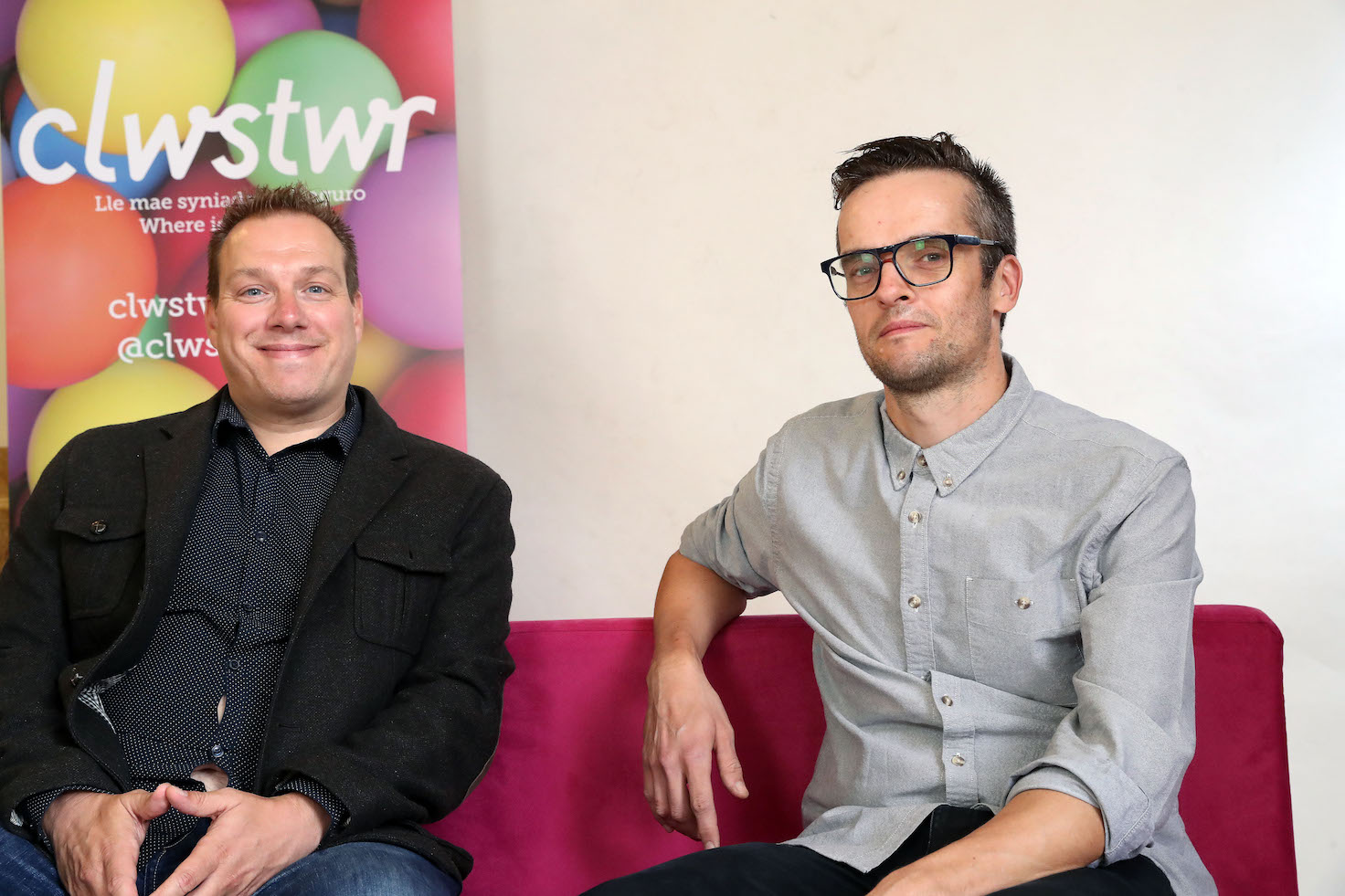 We match-funded Clwstwr's £10,000 to hire a consultant and do testing
Matt, the consultant, started by assessing what we were already doing. He told us some quick things we could do to ease the situation, then combined observation and desk-based research to consider the bigger problems. He spent time on site with everybody, asking them questions about their process, how they work and where the pinch points are that stop them working how they'd like to. 
Getting feedback on how we work made us realise our problems aren't unique
We spoke to studios of a similar size to us, some locally and some overseas, to compare and contrast what we each do. Then, we asked our key freelancers what we're like to work with compared to others. Everyone seemed to have similar issues, which validated our situation and taught us that whatever we come up with to help ourselves could also help other businesses. The final document that summed up all the findings of the study was about 45 pages long; we have a framework written down that we can build on, a roadmap of what we can do now and where we can go in the future.
Rather than trying to throw everything out and start again, it's given us building blocks to go forward.
Whatever happens next, we are already more efficient
The study has given us a clearer idea of how, rather than creating something from scratch, we can develop add-ons or bolt-on portals that support existing software that the industry relies on. I think that's where we are heading: creating tools that can sit alongside off-the-shelf software and potentially making them available commercially to others. By doing this process, we've been talking to the software providers more. They now have an understanding of what we need and are going to give us more support, which is really valuable. 
Having R&D funding is different to what I thought it'd be; it's been better
It's hard to get your head around what R&D is in the creative sector. Even when we were applying for funding, some of us didn't quite know what we should be asking for. Now that we've been through it, I can see how the time we spent looking under the hood of the business and analysing the industry has made a huge difference. At the start, it is hard to see the intangible positives that can come from these things, but we've definitely shifted our collective mindsets. It has reminded me that thinking time is really important.