Clwstwr Co-Director Professor Ruth McElroy has asked four Clwstwr Co-Investigators to share their thoughts on the current round of Clwstwr projects including those proposed to our May 2020 Open Call Expressions of Interest
Innovation requires collaboration. Good ideas rarely appear from thin air to the single mind.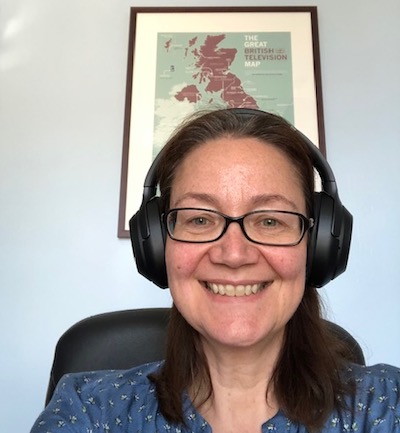 One of the richest sources of our common endeavour is our team of Clwstwr Co-Investigators, a dozen staff drawn from all three partner universities. With expertise in areas as diverse as visual arts, screen production, virtual reality and game technology, our Co-Investigators add research insights to Clwstwr-funded projects working alongside Clwstwr R&D Producers to leverage the wealth of  insights and human resource that lie in our three universities.
The input of Co-Investigators on projects varies enormously – part critical friend, part provocateur, part gatherer of alternative perspectives to challenge and deepen thinking. We are there to work with you; to share what we learn from the R&D experience with each other as a team, with academics in the UK and internationally, and also with our students who can be test-beds for new content and user design.
Our Co-Investigators are creative and intellectual content producers – they write, make, research, and publish their own projects too. They have intellectual passions of their own. Because of this they often have novel takes on the projects proposed to Clwstwr seeing connections across the cluster beyond any one individual project or company.
I hope this gives you a flavour of the cluster you are part of and allows you to sample some viewpoints of Clwstwr's Co-investigator team.
Ingrid Murphy, Academic Lead for Transition and Boundaries at Cardiff School of Art & Design, Cardiff Metropolitan University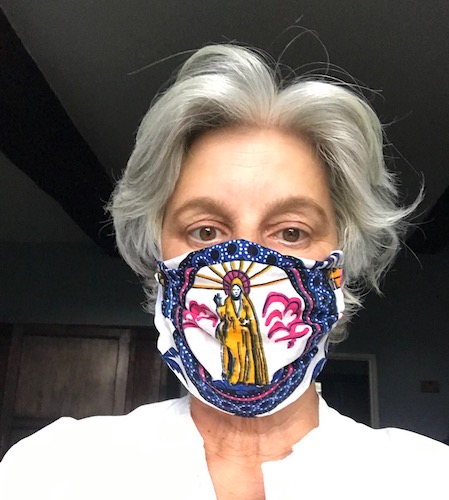 Reading through the Clwstwr EOI's is always a thrill, a smorgasbord of imaginative propositions that can send your mind racing ahead with potentials and possibilities for projects that you can foresee having tangible impact on society. This process has become even more heightened with the COVID-19 related challenges we currently face. As an artist, and educator, I am currently struggling with shifting a very practiced-based curriculum into a blended format and making physical artefacts and exhibitions into more tangible screen-based or virtual experiences.
There are a number of EOI's which explore how innovation, technology and interdisciplinary collaboration can provide solutions to these very challenges, reading them feels like applying a salve of optimism to a growing wound! 
Tom Ware, Director of Production & Performance in the Faculty of the Creative Industries, University of South Wales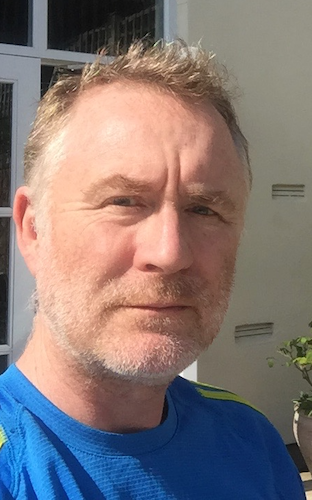 As one of the Clwstwr Co-Investigators, it's been very satisfying to support the development of a number of projects working at the intersection of the screen industries and games technology. The 'gameification' of film and TV has been much talked and written about. But to be part of a couple of Cardiff-based projects from our 2019 funding round that are genuinely pushing the boundaries of how this technology can both impact on and inform the film production process has been a real thrill. It puts the creative industries in Wales at the forefront of a trend alongside the biggest Hollywood studios and global games companies.
New technology such as Painting Practice's Plan V - invented and developed using Clwstwr funding with our Games students at University of South Wales - is already changing the way that high-end TV drama looks, but also the way that it is made. To be a part of this development and to help the company to build a relationship with games giants Epic Games has been exciting and inspiring, and a true demonstration of how the power of a 'creative cluster' can work.  When the team behind Epic's Unreal Engine travelled to USW Cardiff in February for a demonstration of Plan V to students and industry, we were also able to also introduce them to a number of other Clwstwr-funded R&D projects which employ their technology, including animation company Cloth Cat. The result was they went away with the belief that Cardiff could be a centre for greater future collaboration – and a desire to invest their own development money in the region.
Seeing how, by working together, ideas like these can be realised is exciting. But even more exciting is seeing how developing these projects helps demonstrate the creativity and possibility for future collaboration across the whole creative cluster. By supporting and sharing this success through Clwstwr, we can focus international support and investment to develop, engage and promote new talent and new ideas from our region to fuel innovation across the world.
Dr David Dunkley Gyimah, senior lecturer in Journalism at Cardiff School of Journalism, Media and Culture, Cardiff University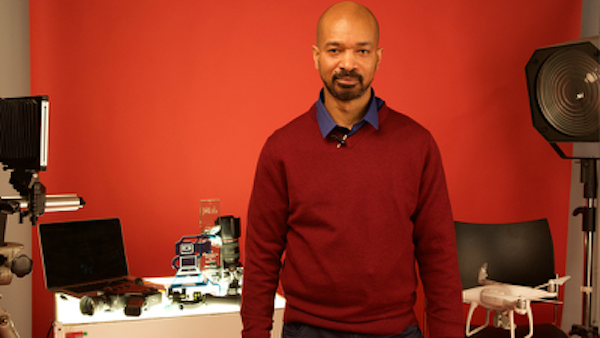 Futurists rely on observing patterns, green shoots of recurring ideas, among other factors, and then trend extrapolating, asking what if?
Data and random sampling of people's tech needs provides the substrate.
In recent years it has covered a wide digital spectrum, such as innovation in video, podcasts, motion capture, VR and AI. What might futurists say about what creatives have independently been proposing for commissioned projects? 
The mood has heightened for new forms of storytelling, different narratives and immersive storytelling in digital spaces, combined with serious gaming (gamification). Author Richard King's ongoing exploration of Welsh identity seeks to capture all of these. His recent works in The Lark Ascending Barbican show — an essay wrapped around vivid characters and landscape — remind us that immersive is not just about technological adaptation but the poetics of language.
Acclaimed theatre director Yvonne Murphy is finding and curating young people talking politics. How to connect to your MP or AM may be perceived as a low hanging fruit, but when a simple guide doesn't already exist and when it can be executed through TikTok, such creativity makes one take note. Rap in politics isn't new but there's a freshness Yvonne is uncovering among her 16–30 year old cohorts expressing politics in different ways.
Challenging the status quo, journalist Shirish Kulkarni has been investigating how news might evolve into something more affective in the 21st century— a subject equally close to my heart .
Shirish will be talking about his project and the first phase of his research into news storytelling through modular journalism. Find out more about the event.
Rich Hurford, Course Leader for MA Games Enterprise at University of South Wales
For me there are two strong themes which have emerged from both Clwstwr's 2019 call and the 2020 round EoI's. 
First, storytelling and immersive technologies is a common area of focus. These cover entertainment, educational and serious content, all explore how best to represent the diverse content on new platforms, to create deeper and more engaging experiences for viewers/users, which include games for mental health awareness/training, hybrid storytelling, pain relief using VR, immersive technology as part of live performance and interactive documentary, film & storytelling systems.  
The cutting edge in this theme is also being explored by Tiny Rebel Games, Sugar Creative, Potato, Aardman Animations and USW in the UKRI-funded Audience of the Future Demonstrator programme. Their project is an adventure in augmented storytelling, blending digital and real world elements.
Second, a number of Clwstwr projects have explored virtual production in film and TV powered by games technologies. Several have explored using games technology to improve the way that film and TV is made. These range from real-time pipelines for 3D animation, on-set real-time VFX, using VR tools for pre-vis and the use of ambisonic (360°) audio. All of these have the potential to improve the process of making film and TV.
You can read more from Rich on the collision of film, TV and games in his Clwstwr blog, here.