About Gorilla
Gorilla is Wales' largest post-production facility house. It supports many different areas of production, including filming, editing, colour grading, sound mixing, graphics, live transmission programming and finishing. Each year, Gorilla produces thousands of hours of programming for UK and international outlets such as BBC, HBO and Netflix.
Over the last 20 years, we've seen the demand for post-production grow
Our business has gone from being a few staff in a single edit suite to 60 staff in 100 edit suites across Cardiff and the rest of the UK. In doing so, we've learnt to adapt to new technology and ways of working. We've also learnt that there's a lot of value in being flexible, so it's been our aim to become freer from geographical restraints. 
Previously, we'd lost income opportunities because of our location
Wales is often used as a shoot location for productions, but the post-production elements that follow the filming tend not to stay here. This can be for a variety of reasons. Sometimes the production companies want staff to return to their headquarters to save on hotel costs, for example. On occasion, the companies doing the filming don't realise that we have the remote editing facilities that they need here. We want to keep as much of the production process in Wales as possible, so we applied to Clwstwr with an idea to boost our offering.
Our Clwstwr project saw us build a remote editing toolkit to revolutionise our industry
The process began with us doing research into the different remote editing technologies that already exist. We then looked for gaps, pain points and things that stopped the existing technology being quite up to scratch. It confirmed our thoughts: it is hard to support a situation where you have many editors, under different directors, who need to work on the same material from different remote locations. 
Combining existing and new technology felt like a solution to remote workflow issues
Once we'd mapped what already exists, we made inroads with gear manufacturers, gear suppliers and the companies behind editing systems. We explained what we wanted to achieve and how we planned to go about it, which was positively received. This opened up a lot of doors and boosted our credibility within the industry. 
Before long, we were testing unreleased software and equipment from other companies that could become part of the toolkit. This helped us identify equipment we could slot together, such as remote hardware cards that would allow you to operate the keyboard or the mouse remotely.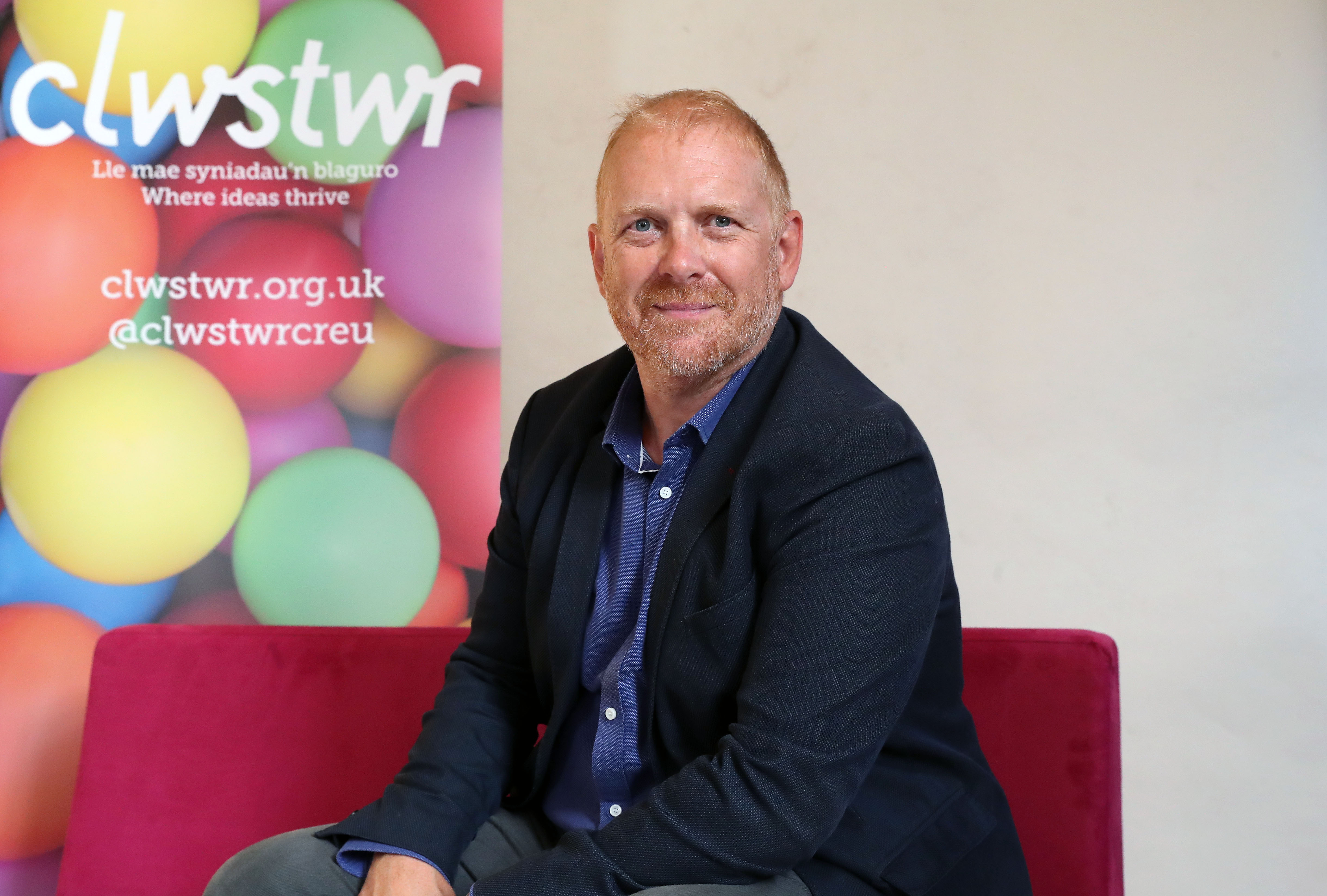 A key moment for us was being invited by Avid to beta test and input on their remote platforms
Avid is the editing software that most broadcasters use. Following conversations with Avid about what we wanted to achieve, we became early adopters of their remote platform and part of their worldwide beta testing programme to help develop and integrate this system within our facility.
We worked with Avid to expand that system. They've been updating and creating new software for us, based on our Clwstwr research and developments, and they've been deploying it. We're currently testing the large scale version of it for them on a series and we're already seeing the benefits
Delving into internet and media security was a particularly unglamorous aspect
Lots of the clients we work with have strict rules about who can access what, which pushed us to look into the security aspects of remote access. We discovered that we could use firewalls, VPN access and other security technology to be compliant. Interestingly, deploying remote systems can be more secure at times than non-remote systems. This is because all of the media stays with us; it's seen on the screen remotely but it can't be used or taken.
The pandemic hit us mid-project, but we were pre-armed
As the lockdown started, the sudden need for people to work from home made our project phenomenally relevant. Instead of halting everything, we decided to work harder and faster to get an end product rolled out as soon as possible. We'd already come up with potential issues that may arise and the alternative ways of working that could help (admittedly, though, we hadn't imagined a global pandemic). A lot of our staff were involved with this as well, so our staff were familiar with these different ways of working. 
Because not all edits are the same, we'd experimented to find out which systems were best suited for each style of edit. So, when COVID-19 hit us, we were able to instantly identify solutions. For example, we were already aware of the issues that home broadband connectivity can cause. This meant we were able to get editors to let us do speed tests on their home broadbands, so that we could schedule their access in the most effective way. 
Our toolkit has meant that Gorilla has been much less impacted by the pandemic
Currently, we're retaining the work that we've got. The toolkit is facilitating jobs that would otherwise have been cancelled or impossible to do. All of our staff are working remotely and we're still delivering. We've also had interest from other production companies looking to roll out similar technology as us. We weren't particularly looking to commercialise the intellectual property rights for the toolkit, but it has become another option for us. 
From here, we want our toolkit to be bigger and better as technology advances
We already have people calling us to make the most of our toolkit. Since completing the toolkit, I've had clients calling up for quotes to carry out remote editing work on series that are likely to be commissioned some time in the future, which is great. Alongside our other work, we're looking at what 5G could offer the toolkit because it's perfect for the type of editing work that we do. In time, I'm sure we'll be moving onto 5G versions of what we're doing and will commercialise it.