Nora Ostler Spiteri is a co-founder of film and television production company, Triongl. Triongl's Clwstwr project is Taking Welsh Back-to-back Expertise to the International Market. Nora recently attended MIPCOM in Cannes and here, she talks about what she learnt from the market.
I've been back from Cannes for two weeks now and my head is still spinning! MIPCOM, the annual event held in the Palais in Cannes is the world's largest content market, and we felt it was vital that we attended in order to gauge the market for our Clwstwr project - Taking Welsh Back-to-back Expertise to the International Market. 
As it happened, MIPCOM 2019 fell in October, just as we were kicking off our project so it seemed like fate. Having never done R&D before, we were a little tentative (with images of men in lab coats conjured by the concept) so it was great to rip the plaster off and get going straight away. 
Sgwrs ddifyr gan #jedmercurio yn #mipcom / fascinating conversations at #mipcom2019 pic.twitter.com/nAi92pyr8Y

— triongl_tv (@triongl_tv) October 16, 2019
As we had already set up meetings outside the Palais with contacts prior to being awarded the Clwstwr seed funding, it meant we could kill two birds with one stone. Triongl is a production company with a primary focus on drama and we find maintaining face-to-face relationships with our European contacts is vital to what we do. Collaboration is key and we believe these relationships will be invaluable when growing the back2back consultancy arm of the business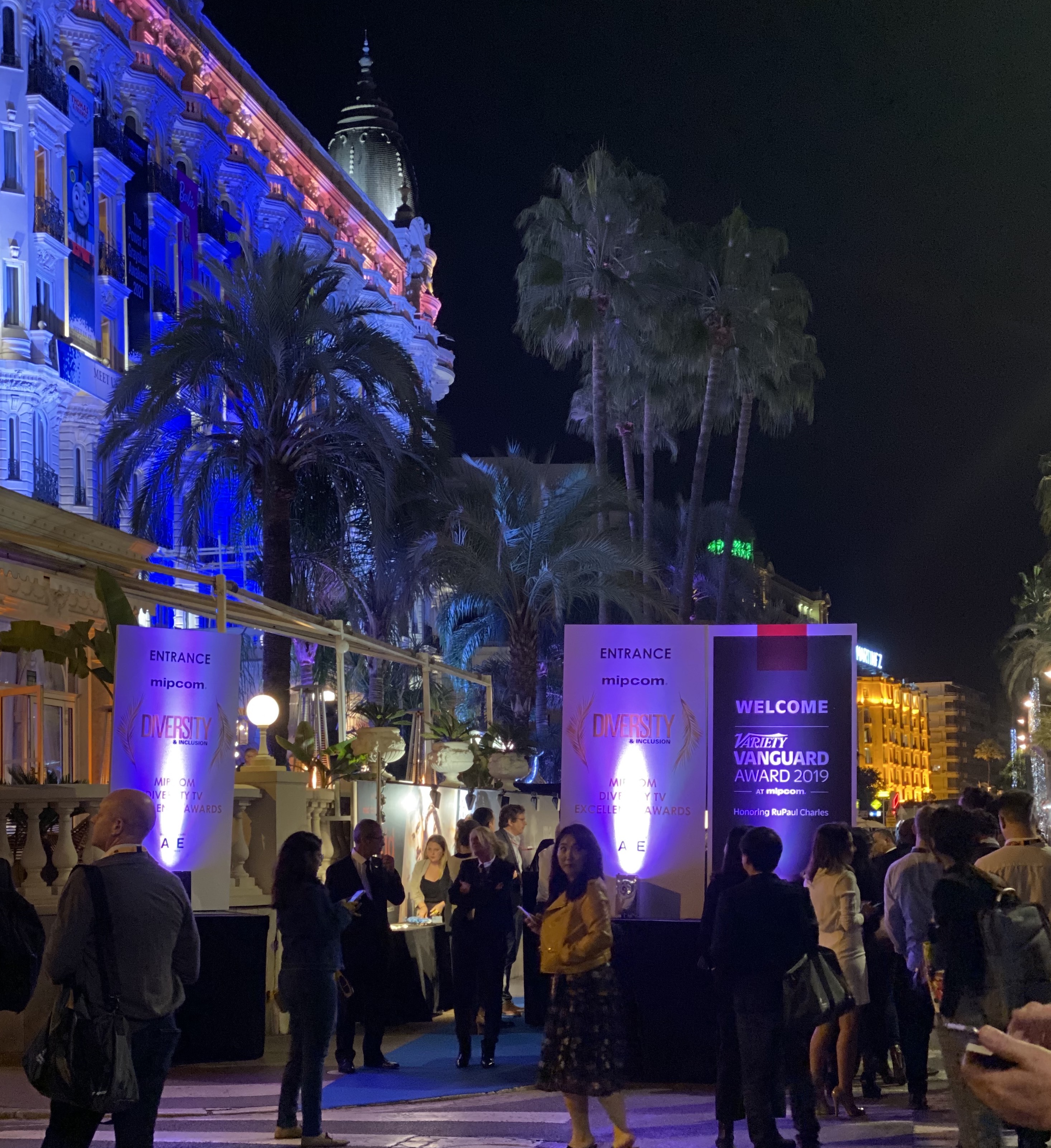 We landed in Nice on the Monday afternoon, dashed over to Cannes, dropped our bags and headed straight to our first meeting, with an European distributor. Apropos of nothing the CEO of the company pointed out that we had an unique specialism with back to back filming. She had been talking to some European companies that they work with and had mentioned the filming model we used on productions like Keeping Faith/Un Bore Mercher and Hinterland/Y Gwyll, and they thought it was too good to be true! So, when we explained that we were partly in MIPCOM to conduct research into the consultancy idea she was very supportive and has offered to put us in touch with the production companies she spoke to. A great start!
Our very own @Reese_Williams on the #MIPCOM2019 big screen / seren #pilipala ar sgrîn fawr #mipcom 🙌🏼 pic.twitter.com/OWqdX8ykHL

— triongl_tv (@triongl_tv) October 16, 2019
It was interesting to note that distributors who tend to do most of their business exclusively with UK broadcasters were slower to see the benefits of this way of working, whereas companies who do most of their business with European broadcasters and streamers absolutely got the concept and the benefit. They got the brass tacks i.e. the financial benefits and broadening the market possibilities, as well as the cultural value of enabling producers to create high quality content in minority languages, hand-in-hand with content in more widely-spoken languages. Through conversations with companies from across Europe, a picture of the market for our service started to emerge.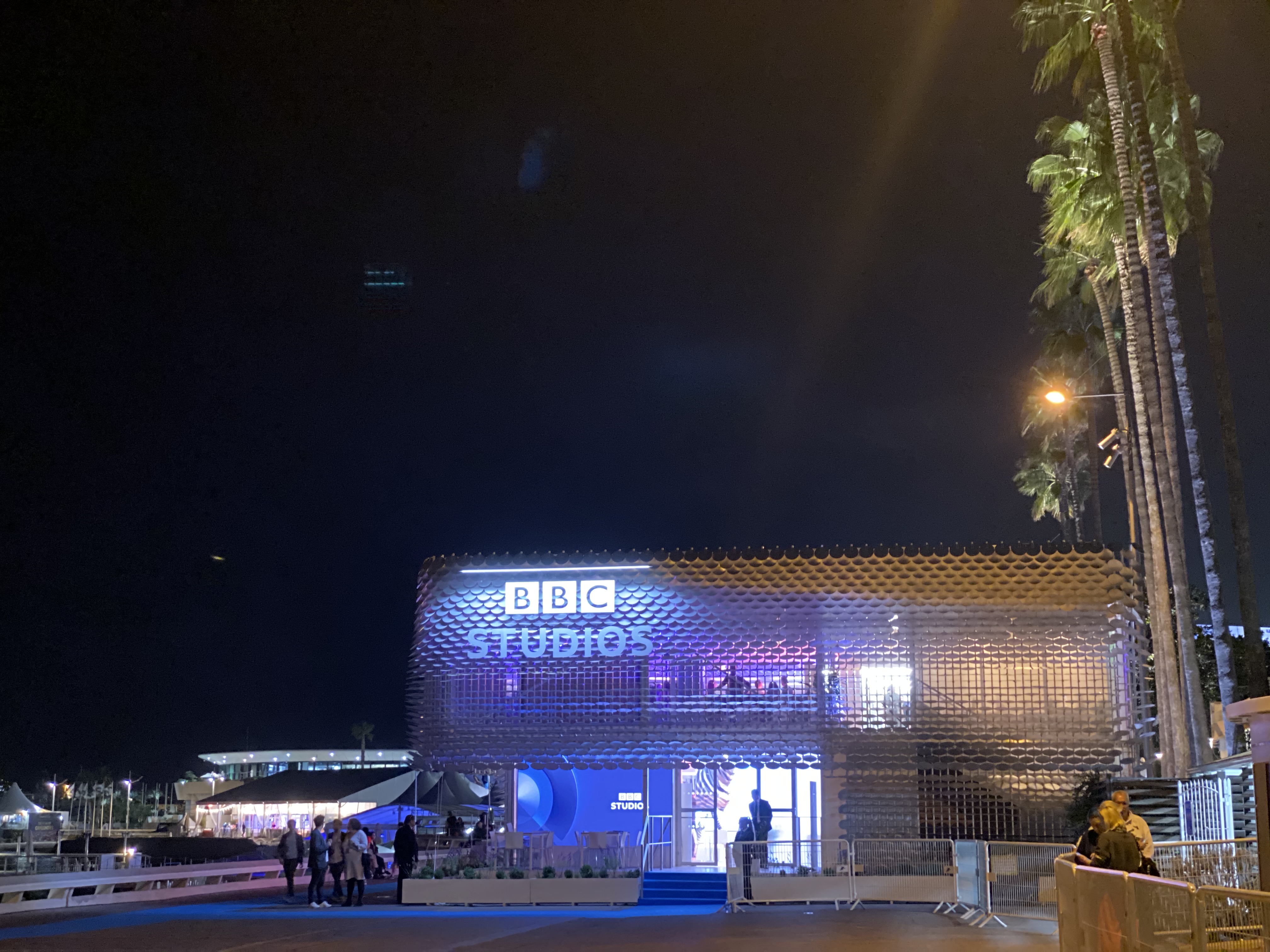 Now to the Palais…the Eisteddfod of content markets! It is huge and buzzing and the volume of companies in there buying and selling content is mind-boggling.
We had initially thought that MIPCOM would be a good place to launch the consultancy, in a panel event with an accompanying stand but I soon realised that this would not be the right venue. The delegates of MIPCOM are so focussed on buying and selling, and the sheer volume of companies in attendance means that a different voice selling a different service would be lost in the melee.
We have trips planned to co-productions markets in the new year, which are more focused on brokering relationships between production partners, so they would seem like a more logical launch-pad for the service.
But we'll attend with open minds, ready to be changed - because as we've come to realise, that's what R&D is all about!