Freelance Consultant, Theatre Director, Producer and political and arts activist Yvonne Murphy shares more about her Clwstwr R&D project

The Democracy Box

.
The Democracy Box is a year-long politically neutral and non-party political research and development project.
I am aiming to develop prototypes of public and educational information campaigns our Welsh and UK democratic systems and structures.
I'm doing this because I want to help create a better basic understanding by a wider percentage of the population.
There's already a whole big wide Democracy sector with lots of people doing brilliant work in this area. So, to begin with I am getting to know them all and their areas of expertise and collaborating with a lot of them on this project.
We have lost our collective story
I believe we all need to know and understand our collective story as Welsh and UK citizens so that we can all take part and help write the next chapter. Together.
Earlier this year, the seed phase of my Clwstwr R&D confirmed that the majority of Welsh and UK citizens do not have a sound basic understanding of the UK democracy and how local, devolved and Westminster Governments all fit together and why.
So how do we captivate and engage an audience of millions and include young co-creators/curators and intrigue everyone enough to want to understand, engage with and participate in our democracy all year round and not simply at the ballot box?
If we get that right, I think a lot of other good stuff will follow from higher engagement and higher voter turnout to a shared sense of agency, identity and responsibility.
Because knowledge is power and if we know the story it will enable us to collectively shape the society that we want for ourselves, our friends our families and for future generations.
Listen to the young co-creators talking about the seed phase of this project on this mini podcast.
By knowledge of our democracy I do not mean party politics
Although the need for neutral factual information about the main political parties and their histories and basic ideologies which is not linked to election campaigning came up regularly in my early stage R&D.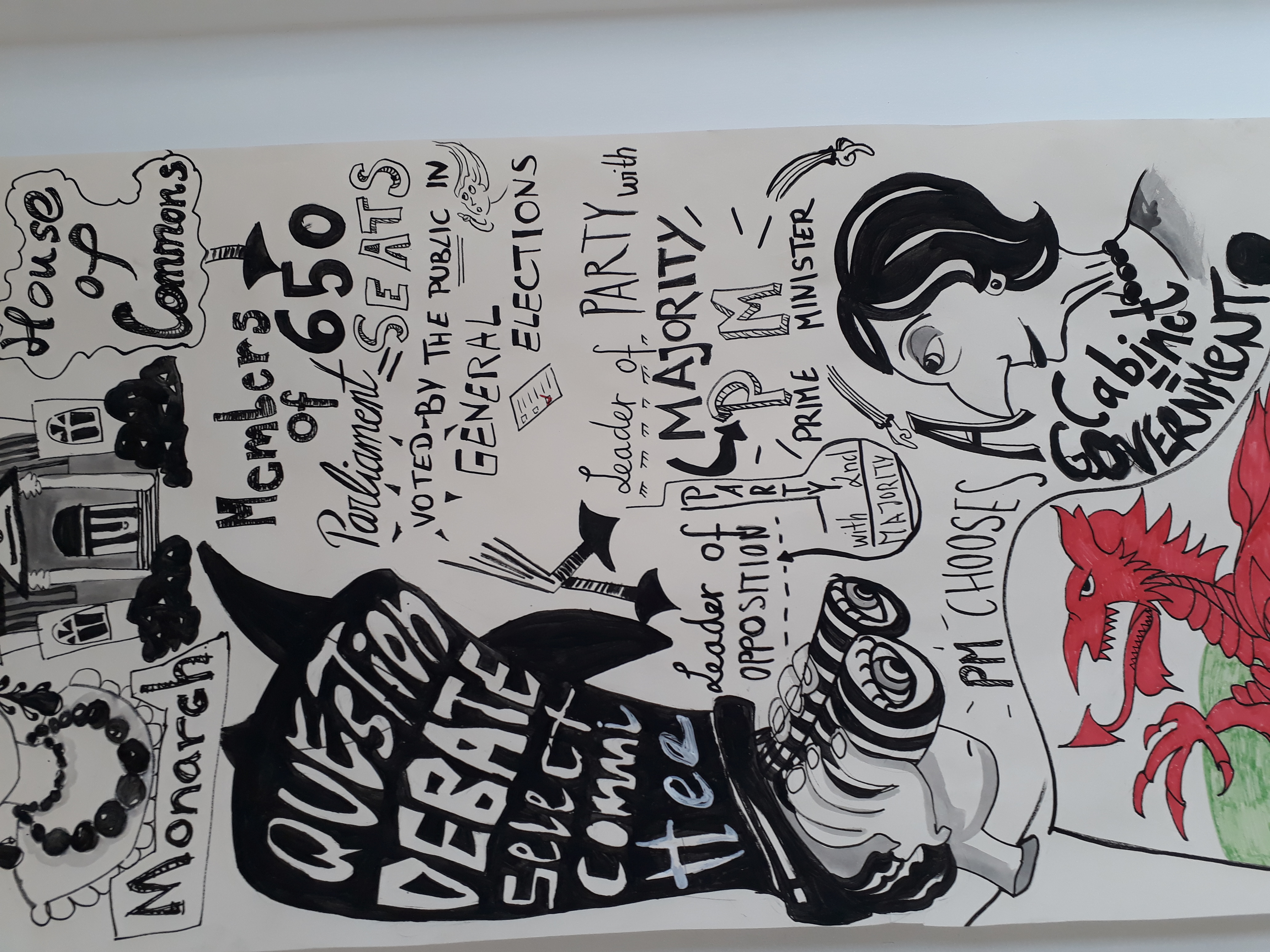 I mean informing and educating people about the neutral nuts and bolts.
The difference between local government, devolved and Westminster. The difference between the First Minister and the Prime Minister and between an MS, MP and a councillor and what they are each responsible for. Understanding First Past the Post vs Proportional Representation and what a constituency is and what things are devolved in Wales and how laws are made and by whom and what our taxes pay for and who decides and what even the word democracy itself means and how we can get involved and have our say all year round and not just on election  days.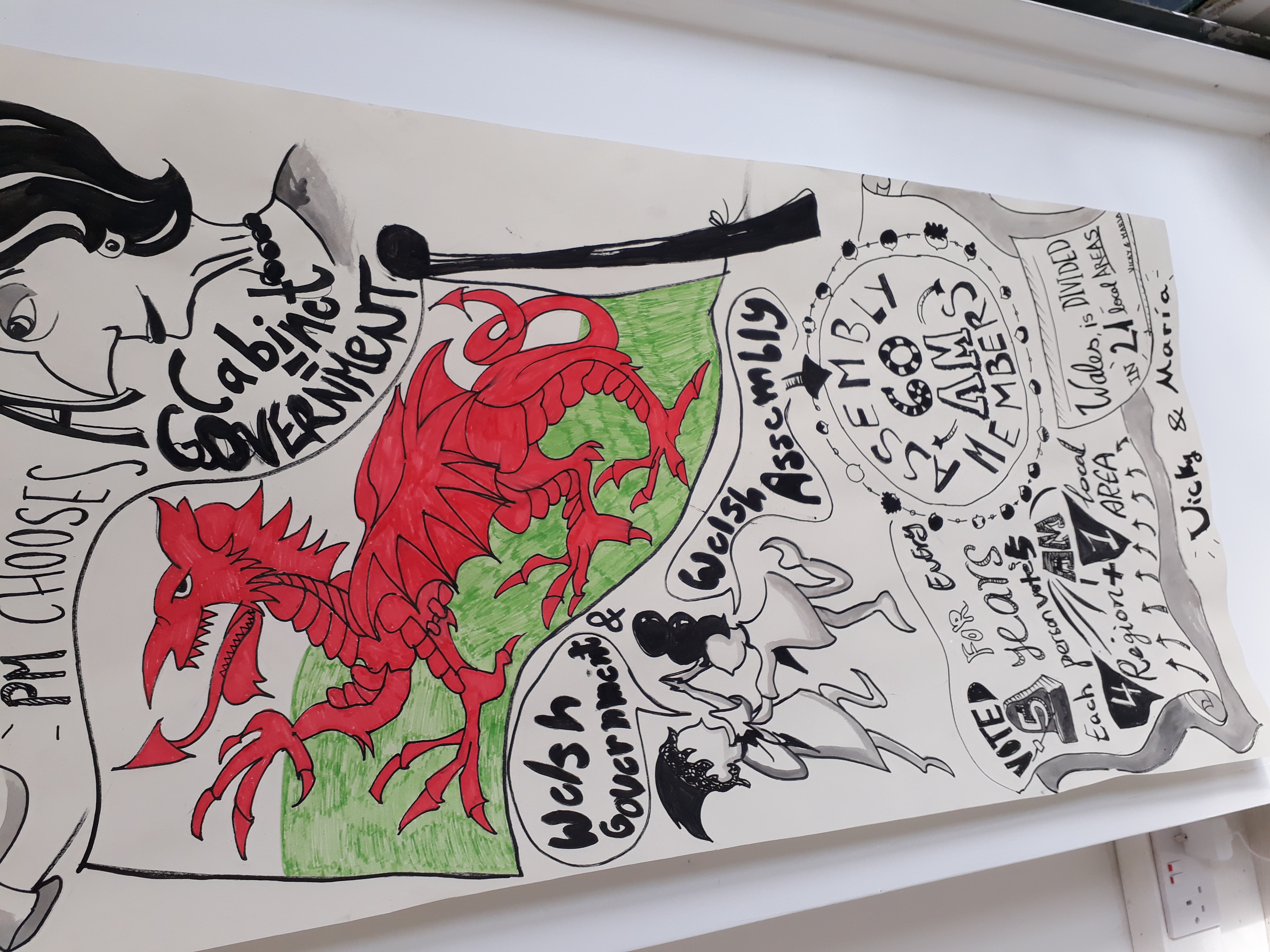 At the core of this project are the young co-creators including those from low turnout constituencies, who will co-create and co-curate new forms of engagement with democracy. Ten young people aged 16-30  were involved in phase one. Some of those will join us in this second stage along with some new young people. There will be an open call out to recruit them.
What comes next
My preliminary seed funding research confirmed two things are needed:
A public information campaign

An educational information campaign.
Together with my collaborators I am exploring four things…and working out how, and if, I can make prototypes of some or all of these things.
Embedding this information within primary and secondary school curriculums from years 5 – 11 

by creating training and toolkits for teachers.

The old-style Public Information Films and how to create a version for now which would be broken up into different lengths and formats and sit on multiple media formats from broadcast to social media platforms.
How to support the creation of a public facing hub or one stop shop which can also be that teacher toolkit and be where the Public Information Films sit and can also signpost to all the already brilliant existing content and enable people to navigate their way through the ever-growing democracy sector.
How to launch and then support all this with live and ongoing public events.
You can watch our presentation of our phase one work here and the initial young-co-creators ideas.
The Democracy Box confirmed collaborators so far are…
The Democracy Box Clwstwr Co-Investigator is Richard Sambrook.
In the meantime if you want to find out more about your elected representatives and the UK Democracy all fits together have a look at our collaborators above and these very useful links:
How to get involved
If you would like to collaborate on this project, have a conversation or have any information you would like to share please email Yvonne at y.murphy1@ntlworld.com.